Silk Way West Airlines to offer unique freighter capacity on WebCargo's digital cargo booking platform
Supply chain challenges this year, which saw air cargo demand 10% higher than 2019 levels and ocean rates four times higher than already elevated prices at the start of the year, have reinforced the need for more efficient air cargo capacity utilization and booking. Digital Air Cargo has emerged as a key tool to address this, with strong support from both airlines and forwarders.
Continuing this trend of air cargo innovation, Silk Way West Airlines, a top-25 global all-freighter airline, is joining WebCargo's air cargo booking platform, enabling access to real-time pricing and booking across their rapidly growing fleet for over 10,000 freight forwarder offices globally. As of mid-January 2022, capacity across Silk Way West Airlines' 13 freighters, which connect over 40 destinations across Europe, Asia, and the Americas, will be made available to WebCargo forwarders around the world starting from Europe.
"It has become clear that the pandemic and increased global logistics demand has accelerated the need to offer digital booking capabilities for air freight," said Mr. Wolfgang Meier, CEO and President of Silk Way West Airlines. "Building on the strength of a full freighter network, Silk Way West Airlines looks forward to the new year by extending greater service accessibility and capacity visibility to our valued customers 24/7."
Demand for Digital Air Cargo via the WebCargo platform has soared during 2021, with over 10x growth on a strong 2020, resulting in hundreds of thousands of eBookings on WebCargo. Airlines have also encouraged adoption; Silk Way West Airlines' addition brings the level of global capacity across top-100 airlines digitized on WebCargo to over 35%.
"In 2017, air cargo digitization was a question of if the industry could adapt. By 2019 it was a question of when. Today, we're asking how much faster it can go. Freighters like Silk Way West Airlines are showing that the answer is 'faster than you can possibly imagine'," said Manuel Galindo, CEO of WebCargo. "We're witnessing a massive shift towards Digital Air Cargo reflected on WebCargo's booking and rate management platform and are proud to welcome Silk Way West Airlines to our list of innovative partner airlines".
More news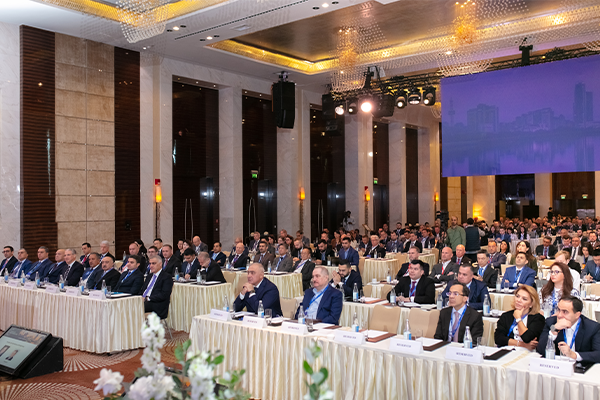 Memorable Caspian Air Cargo Summit 2023 hosted delegates from more than 40 countries across the world in Baku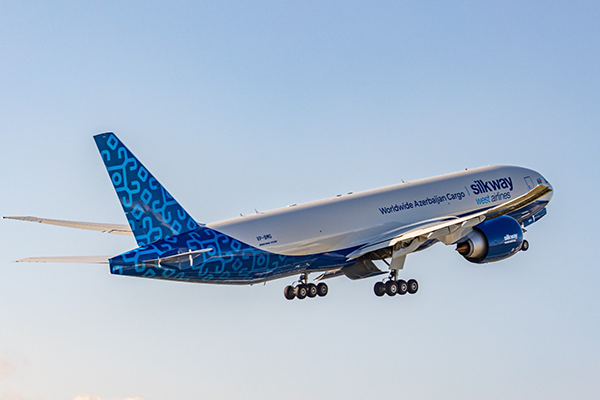 Silk Way West Airlines announces the first commercial flight to Istanbul on its newly delivered Boeing 777F
Tracking information
Routing
Origin
Destination
Flight
Date
Book
Pieces
Weight
Volume
Status
DAC
GYD
7L134
22NOV21
KK
1396
9987.0
59.38
RCF
Routing
Station
Status
Date
Time
Status code
Pieces
Weight
Volume
MXP
Booked
25NOV21
15:45
KK
1396
9987.0
59.38
MXP
Booked
25NOV21
15:45
KK
1396
9987.0
59.38
GYD
Received From Flight
25NOV21
21:21
RCF
1396
0.0
0.0
GYD
Consignee/Agent notified of arrival
25NOV21
21:23
NFD
1396
0.0
0.0
DAC
Departed on Flight
25NOV21
22:07
DEP
1396
9987.0
4.98
DAC
Manifested on Flight
25NOV21
22:07
MAN
336
2403.0
14.29